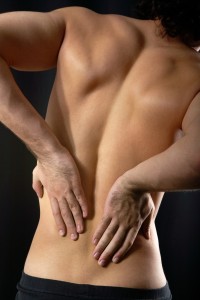 We have marked Backcare awareness week (7-11th October 2013)  with another 'Back to Basics' class which was led by the ever enthusiastic Matt and Ross from aps Fitness.
This is part of a series of small classes which will run for four weeks, aimed at promoting painfree movement and strengthening key core muscles.
These classes can really help with comfortably completing everyday tasks like lifting, housework or getting in and out of the car.
The goal is for participants to fully understand why and how to perform a small number of really valuable exercises, so that they can be practiced at home.
'I found the class very worthwhile, I liked the way that it was presented and it seemed more like fun than a class! I would definitely recommend it' Mrs P.C.
'Matt and Ross are approachable & supportive. The course was well planned and presented. It was good to have lots of personal feedback whilst doing the exercises' Mrs K.K.