PBM/Laser Therapy
Photobiomodulation/Laser therapy has been used for many years on sports injuries, arthritic joints, sprains, back and neck pain. If you are experiencing pain in any of these areas, there's a good chance we can help you.
PBM is non-invasive, comfortable to receive and is effective in reducing pain and inflammation. It also improves tissue repair and therefore accelerates healing in damaged tissues.
It involves applying a focussed beam of light to the surface of the body. Treatment sessions take between 10 – 30 minutes and should be applied two or more times per week.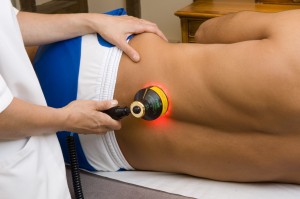 In 30 years of research and clinical use there have been no serious adverse effects reported.
Over 200 scientific papers have been published examining PBM, about half of which study the use of laser for pain control.
There is particularly good evidence for the effectiveness of PBM for dealing with neck pain, myofascial (muscular) pain, achilles tendonitis and shoulder pain.
Other scientific papers show that soft tissue injuries including ligament sprains, wound healing and the pain associated with arthritis also appear to benefit from PBM.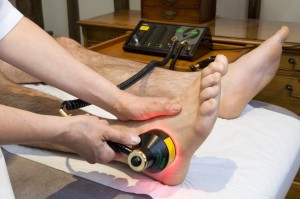 At Wokingham Chiropractic Centre we have the training, expertise and equipment to provide evidence based PBM.